From D Kitchen Cookies Giveaway!
Here is our 4th out of the 5 giveaways!
From D Kitchen in collaboration with Teybolforwan is giving away four (4) dozens of cookies to Four (4) LUCKY WINNERS!
Winners will either have one of the following:
Pecan Tea Cookies (2 winners)
Oatmeal Cookies (2 winners)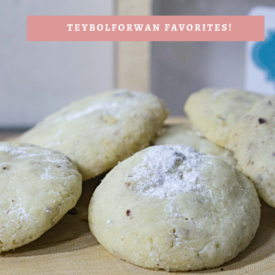 2 WAYS TO JOIN:
1. ENTER YOUR EMAIL ADDRESS.
2. Check our Instagram post and follow the mechanics.
Don't forget to check out Teybolforwan's Favorites!
Good luck foodies!
Ended
Winners
gennyros********@gmail.com
rdiano.*******@gmail.com
glenn.en********@outlook.com
alizaale********@yahoo.com.ph